NORTE, HANGGANAN NG KASAYSAYAN (NORTE, THE END OF HISTORY) @ CANNES FILM FEST'13
published on Thursday May 23, 2013 by
JEJ
|
2 images from Festival de Cannes Press Office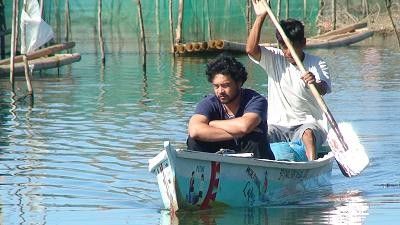 Brace yourselves for this 4 hour screenplay, this film is hardly gripping but more of a statement that says take it or leave it-
(walk out or remain for its duration as after all patience has a virtue)
This rhetorically long winded L.Diaz film finally redeems itself as the story unfolded on the 3rd hour with a darker revelation...
More or less like a classic story of 'rich man & poor man' in a rural area in the Philippines where intellectual intelligence, and idealism is conveyed by the privileged one, and while the warmth and kind heartedness trait of a Filipino enacted by the latter simpleton one falsely accused & jailed of a crime he did not commit.
Insights on politics, religiousness, as well as the mystical in Filipino culture all humorously presented.
Photographically scenic shots as well as long stationary scenes transports us to be within the film scenario itself...
There was a reason why this film was short listed for 'Un Certain Regard'.
Directed by : Lav DIAZ
Country: PHILIPPINES
Year: 2013
Duration: 250.00 minutes