Works by AES+F @ The Venice Pavilion For The 55th Venice Art Biennale
published on Saturday June 1, 2013 by
JEJ
|
10 images of Photo Installation & Sculpture shot by JEJ for FACADES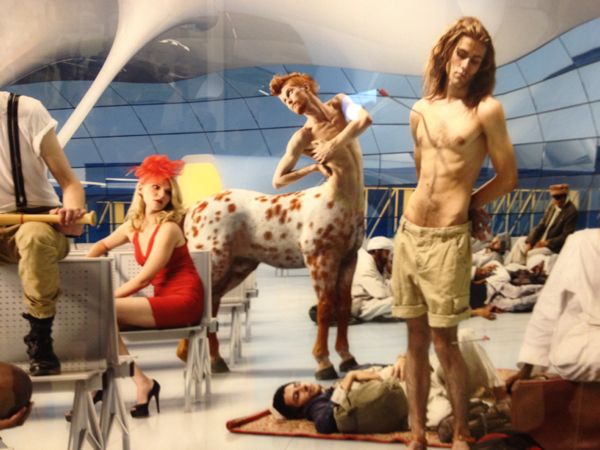 mirroring David de la Chapelle...
The Feast of Trimalchio by AES+F @ the Pavilion of Venice
(La Biennale di Venezia 2013 Giardinni)
AES+F is a group of four Russian artists: Tatiana Arzamasova (1955), Lev Evzovich (1958), Evgeny Svyatsky (1957), and Vladimir Fridkes (1956). The group was formed in 1987 as AES by three artists: Tatiana Arzamasova, Lev Evzovich and Evgeny Svyatsky. Photographer Vladimir Fridkes joined the group in 1995, and the name of the group changed to AES+F. The collective lives and works in Moscow.